Lean Project Delivery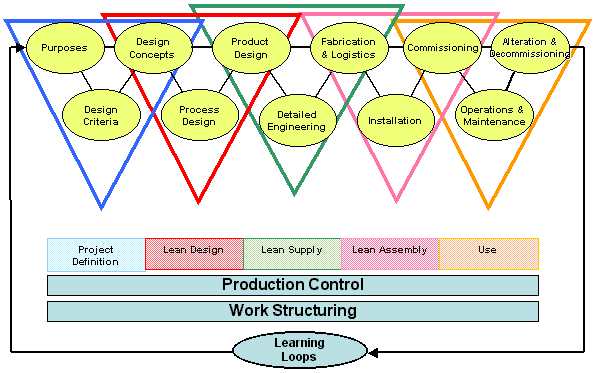 Projects are temporary systems linked to multiple, enduring production systems from which the project is supplied materials, information, and resources. The goal of Lean is to minimize waste while maximizing value.
Last Planner® Scheduling
The Last Planner® system of production control has three components: a lookahead planning, commitment planning, and learning. Pulling planning and reliable promises ensures that assigned activities can be done.
Target Value Design
Target costing is a method used in manufacturing to achieve cost predictability. This method has been adapted to suit the needs of the architecture-engineering-construction industry. Now known in the AEC industry as Target Value Design (TVD), this method promises to help the raise the number of successful outcomes.